Megadeth's Dave Mustaine In Studio With Joey Jordison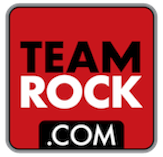 Megadeth's Dave Mustaine is in the studio with Joey Jordison's Vimic.
Vimic have been working on their debut album Open Your Omen, which is expected to be released sometime this year.
And while it's not clear what the Megadeth leader's involvement is, he posted a picture of himself and Jordison together with the caption: "In the studio, Nashville."
Vimic later released their own image and caption, which reads: "A few final touches."
Vimic rose from the ashes of Scar The Martyr in May 2016, with former Slipknot drummer Jordison changing their name as he wanted to "wipe the slate clean" and start fresh.
He's joined in the lineup by vocalist Kalen Chase, guitarist Jed Simon, bassist Kyle Konkiel and keyboardist Matt Tarach. Second guitarist Kris Norris quit the band last November.
Jordison said of the band's material: "The riffs, lyrics, and drums of Open Your Omen will tell you a lot.